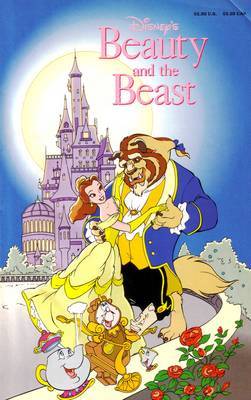 In 1991 Disney published a one-shot issue of Disney's Beauty and the Beast, featuring a 48-page official movie adaption in comic format, written by Bobbi JG Weiss, penciled by Colleen Doran and Inked by Dave Hunt.
Country: USA
Publication: Disney's Beauty and The Beast
Publisher: W.D. Publications
Date: 1991
Price: $2.50(us)
Credits
Characters
Ad blocker interference detected!
Wikia is a free-to-use site that makes money from advertising. We have a modified experience for viewers using ad blockers

Wikia is not accessible if you've made further modifications. Remove the custom ad blocker rule(s) and the page will load as expected.