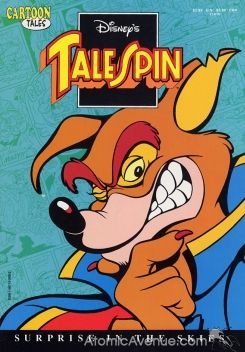 Cartoon Tales is a comic book series from Disney Comics, Inc. Ten issues were published in 1991. Each hardcover 48-page book featured stories with different characters, eg. Talespin, The Little Mermaid or DuckTales. The stories were reprints from stories created by Disney in their regular comics series.
Country: United States
Publisher: Disney Comics Inc.
Format: 17 x 24 cm / 48 pages
Status: Cancelled: 1991 to 1991
Issues: 10
Frequency: Monthly
Ad blocker interference detected!
Wikia is a free-to-use site that makes money from advertising. We have a modified experience for viewers using ad blockers

Wikia is not accessible if you've made further modifications. Remove the custom ad blocker rule(s) and the page will load as expected.