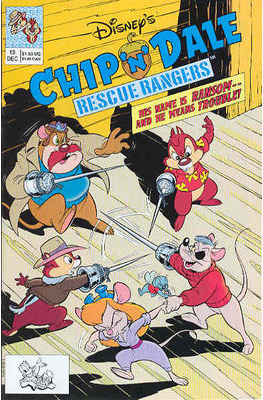 Chip 'n' Dale Rescue Rangers was published by Disney Comics, Inc. from June 1990 to December 1991. A total of 19 monthly issues came out. The series featured original stories starring the characters of the Chip 'n' Dale Rescue Rangers animated TV series. The last page in each issue featured a section titled 'Rescue Rangers Dispatch Desk' with letters sent in by readers.
Issues
Ad blocker interference detected!
Wikia is a free-to-use site that makes money from advertising. We have a modified experience for viewers using ad blockers

Wikia is not accessible if you've made further modifications. Remove the custom ad blocker rule(s) and the page will load as expected.