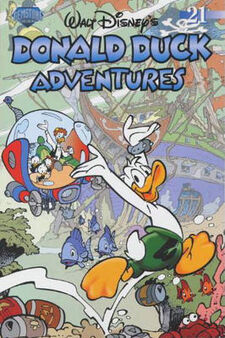 These 128-page comics are sized 5" X 7-1/2" featuring adventures that take the Standard Characters, Mickey, Donald, Scrooge, and more on breathtaking escapades beyond the limits of time and space.
Country: USA
Publisher: Gemstone
Date: July 2003 - Nov 2006
Issues: 21
Ad blocker interference detected!
Wikia is a free-to-use site that makes money from advertising. We have a modified experience for viewers using ad blockers

Wikia is not accessible if you've made further modifications. Remove the custom ad blocker rule(s) and the page will load as expected.