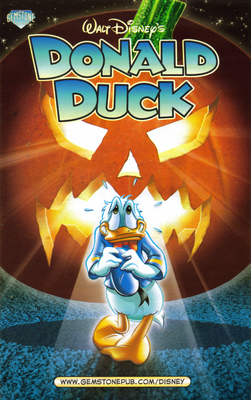 Every year around Halloween (31 October) Gemstone publishes this free comic book with scary Halloween stories featuring Donald Duck. Not for sale in stores. Because of current state of Gemstone, it is unknown if this title will continue.
Country: USA
Publisher: Gemstone
Date: 2005 - UNKNOWN
Issues: 4
Ad blocker interference detected!
Wikia is a free-to-use site that makes money from advertising. We have a modified experience for viewers using ad blockers

Wikia is not accessible if you've made further modifications. Remove the custom ad blocker rule(s) and the page will load as expected.